Phalaenopsis pucherrima successfully reintroduced back into its natural habitat in Hainan
By Stephan W. Gale
15 January 2020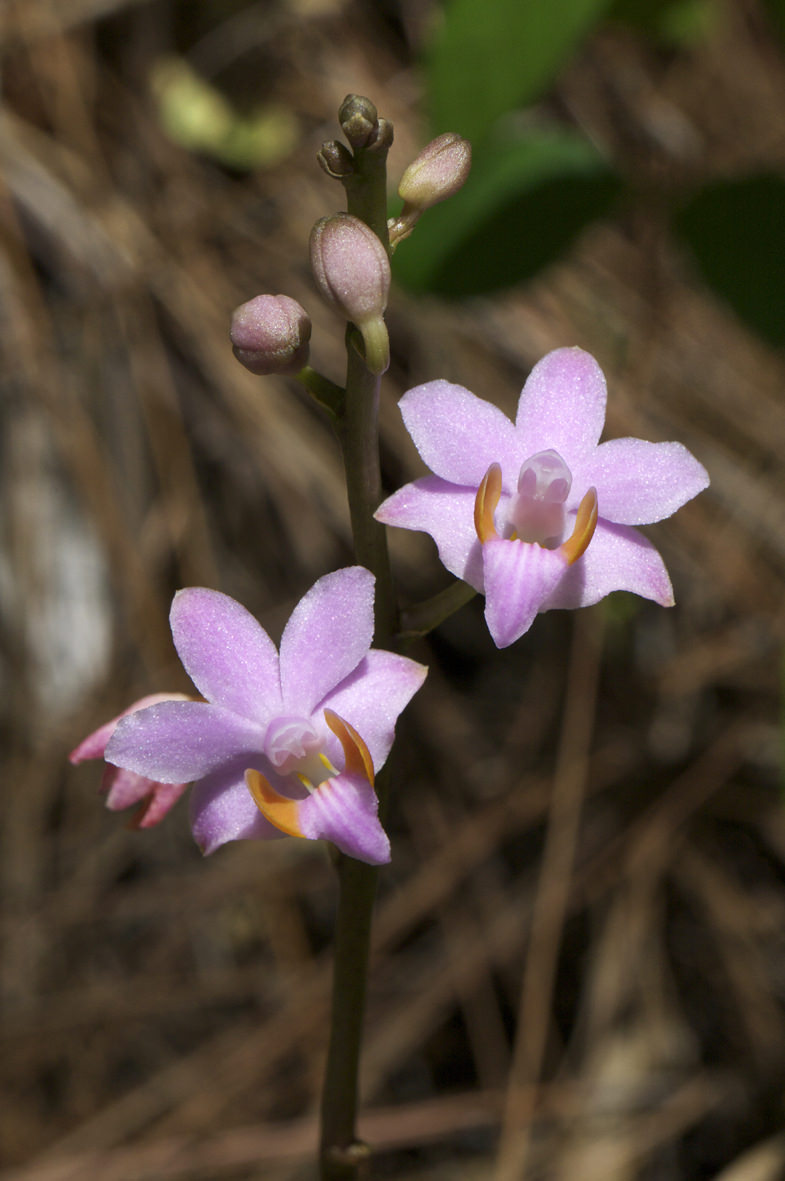 Phalaenopsis pulcherrima is an alluring, rock-dwelling orchid that is supremely adapted to growth in a hot, dry climate. Its wiry roots anchor the plant to exposed, sunbaked rocks where few other species can survive, and its clustered, succulent leaves withstand high temperatures and extended periods of drought. However, its gorgeous flowers that bloom through the summer monsoon and which come in a range of colours have been its downfall: intensive collection for the ornamental plant trade has led to the decimation of populations throughout its native range in tropical Asia.
In China, the orchid only occurs in a limited number of sites in the south of Hainan Province. In 2015, the Hainan Wildlife Conservation Bureau, Bawangling National Nature Reserve and Kadoorie Farm and Botanic Garden in Hong Kong joined forces to help conserve the species in Hainan. In addition to developing an understanding of the species' basic biology through ecological research conducted in partnership with Hainan University, the chief objective of this collaboration was to reintroduce large numbers of artificially-raised seedlings back into the wild.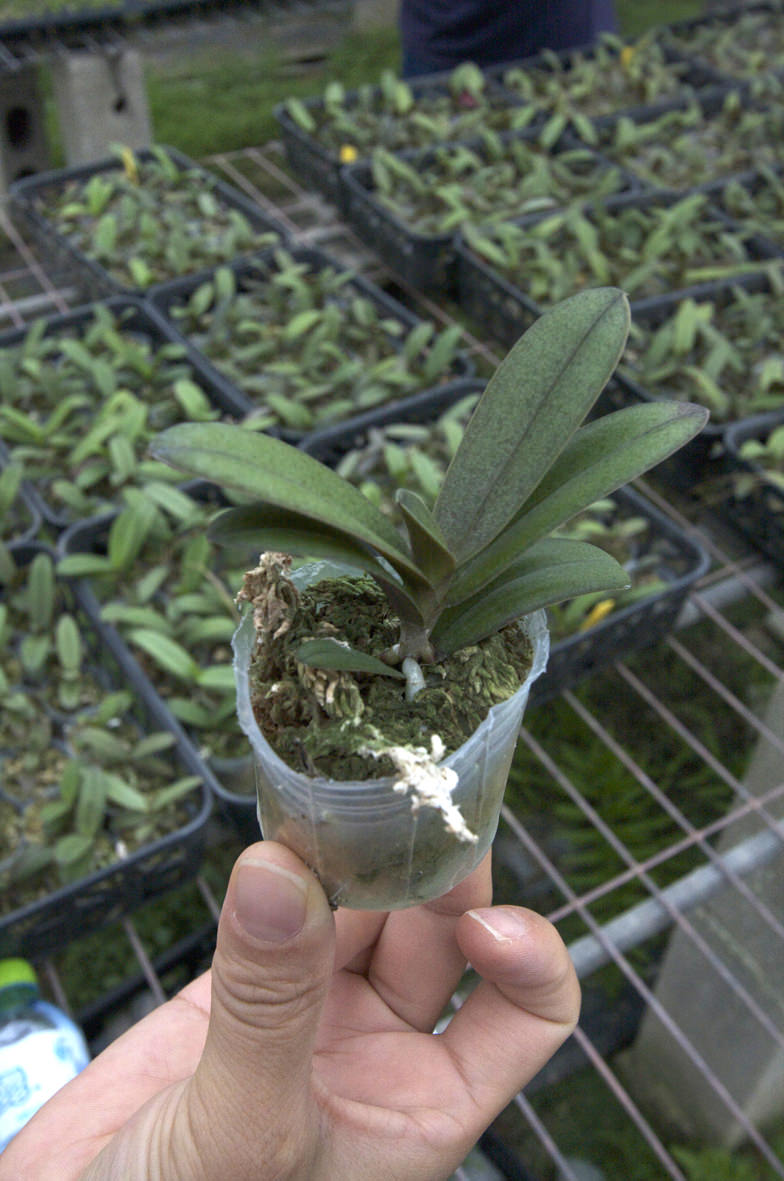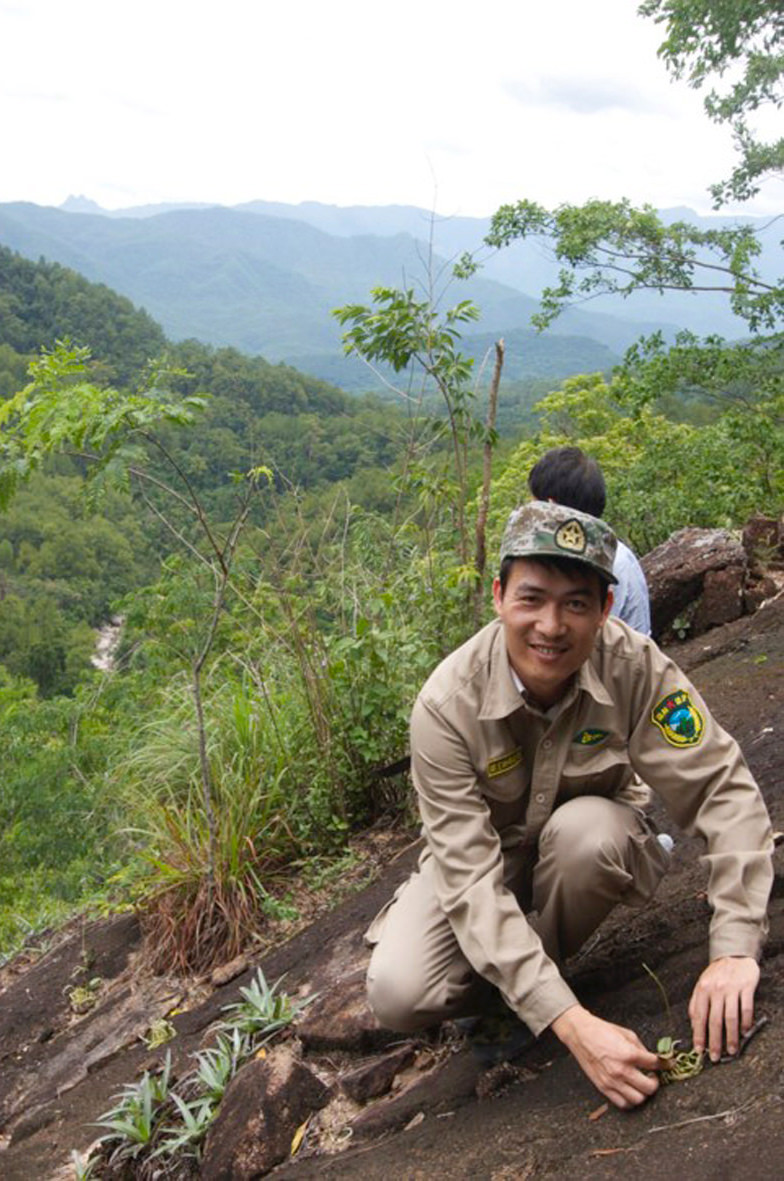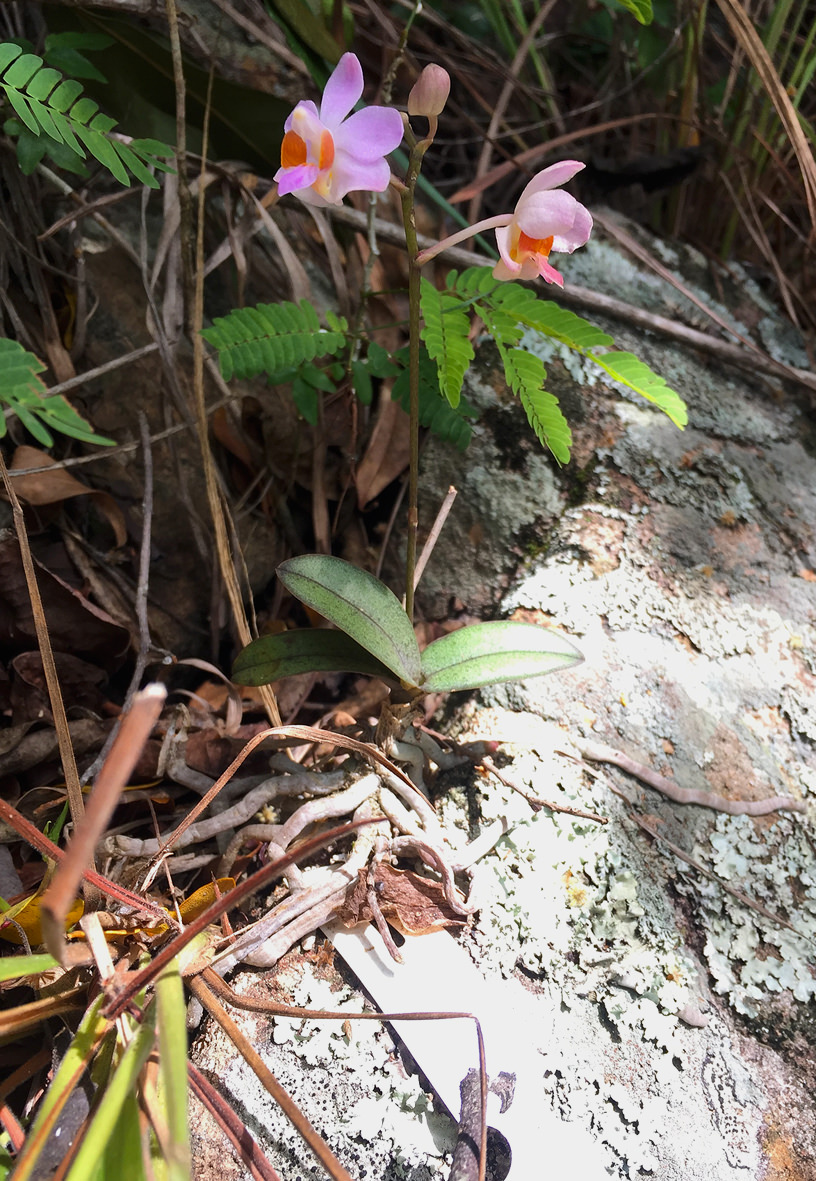 Mature seed capsules were harvested from wild plants at a remaining natural population in Bawangling National Nature Reserve in 2015, and these were passed to a commercial orchid nursery in Hainan for micropropagation. One and a half years later, almost 2000 nursery grown seedlings were ready for planting back into the wild. KFBG and Bawangling Nature Reserve staff carefully glued these onto exposed rocks at three secret locations within the reserve in 2017 using a non-toxic bond. Subsequent monitoring of these seedlings over the following two years revealed a survivorship of close to 50%, which compares well to the results of the limited number of similar orchid reintroduction projects that have been conducted elsewhere around the world. Reintroduced plants flowered and fruited for the first time in summer 2019.
A workshop was held in Haikou City in November so that lessons learnt through the course of the project could be shared with staff based at other nature reserves in Hainan. It is hoped that this successful collaboration between an NGO, regional government, a commercial nursery and a research institute will serve as a model for the reintroduction of other rare plants in China.