In remembrance of Sing-Chi Chen
By Si-Ren Lan, President of the Orchid Society, Botanical Society of China
21 July 2021
Four months have now passed since the day that Sing-Chi Chen, an internationally renowned orchid scholar, as well as a pioneer of orchid research in China, passed away. Over these months, I have looked through my diaries many times, in which I record my stories with Mr. Chen going back more than 20 years. His voice and smile appeared vivid, still lingering, bringing the lines written by Shakespeare to mind: "He was a man. Take him for all in all. I shall not look upon his like again". He ardently loved the world in which he lived and the orchid career to which he dedicated his entire life, as well as the colleagues with whom he always worked so hard. Therefore, I have a feeling that Mr. Chen has not gone far, he just wanted to take a rest, and will soon fight with us in another way.


Pathfinder for orchid research
I have been fascinated by orchids since I was a child and I have been involved in orchid research since 1993, when I was working at the Mt. Wuyi National Nature Reserve in Fujian Province. Notwithstanding my admiration and respect for Mr. Chen, who was the leading scholar in orchid research in Fujian at the time, for various reasons I never had the opportunity to meet him in person until 13th February 1998, when I was transferred to work at the Fuzhou National Forest Park (part of Fuzhou Botanical Garden) and then participated in the 8th China Orchid Expo in Zhongshan, Guangdong Province. I heard that Mr. Chen had come to attend the conference and I was so excited to actually meet him after the opening ceremony. I reported my progress and ideas for research on orchids to him, and he listened to me attentively, answering all of my questions. He emphasised that orchid research is arduous and accordingly encouraged me to have the perseverance to 'harden a sword for ten years and dare to sit on a cold bench'. When hearing that we were preparing to build the Fujian Orchid Garden, Mr. Chen acknowledged that this project was of great significance. He advised that it would be necessary to fully utilise the ex situ conservation function of Fuzhou Botanical Garden, facilitate synergy between orchid horticulture and scientific research, and collect and preserve orchid germplasm resources based on in-depth research on orchid conservation. In light of Mr. Chen's advice, the Fujian Orchid Garden was duly completed and from 30th December of that year we held our first orchid exhibition, which attracted a great gathering of distinguished guests and triggered a burst of orchid appreciation in Fuzhou. Thus, my orchid research set off on the right track.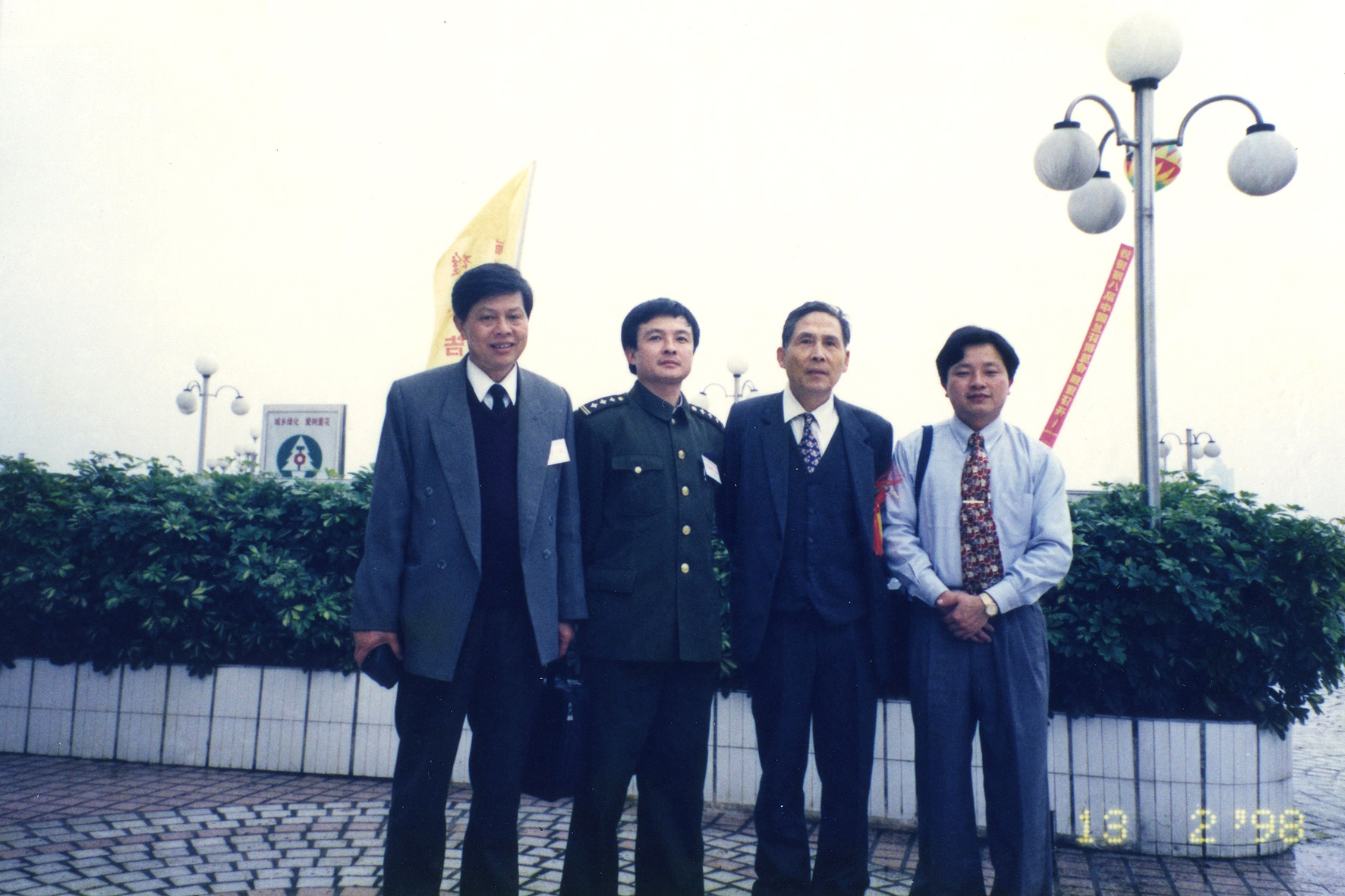 Since then, my interaction with Mr. Chen became more frequent. Every time I was on a business trip to Beijing, as long as time permitted, I would visit Mr. Chen and he would always give me guidance in response to my questions on orchid research. Our conversations became so congenial and involved that on several occasions we even neglected to eat.
After I went to work at Fujian Agriculture and Forestry University in 2010, I planned to establish the Straits Orchid Conservation and Research Center. Mr. Chen was invited to be a consultant and researcher at the university, and he wrote an inscription for our new research center. He also arranged to work in Fuzhou for a couple of months each year, whereby I was able to consult with him even more closely. He proposed that the conservation of orchids should be the central direction of the Orchid Research Center, and that this must be demonstrated through studies of orchids in the wild, the establishment of an ex situ conservation and germplasm collection, and research in support of the reintroduction of rare species back into the wild. He further suggested promoting cooperation between academia and industry by establishing an integrated system for innovation in orchid conservation and germplasm biotechnology that would promote the commercialisation of certain Chinese orchids. He encouraged fundamental research on a range of topics, especially orchid taxonomy, pollination ecology and genomics. Mr. Chen also suggested that we should pay particular attention to certain flagship orchids, such as Paphiopedilum purpuratum, Pleione and Gastrochilus, and that we should select a few sites for pilot projects on orchid conservation, such as Mt. Wuyi and Mt. Daiyun. Meanwhile, he published orchid books, monographs and papers in international journals. Mr. Chen emphasised that it was necessary to combine orchid research with industry, which provided a promising direction for orchid utilisation. One facet was to be ornamental orchids, epitomised by the renowned Chinese orchid Cymbidium sinense, as well as Phalaenopsis and, above all, spring-flowering Dendrobium species, such as D. nobile, for which flowering period regulation would be a key issue for large-scale propagation. The second direction would be medicinal orchids, such as Dendrobium, Anoectochilus and Pholidota. These proposals represented an invaluable summary of his experience working with orchids for decades, as well as his foresight in highlighting the way forward for our research center.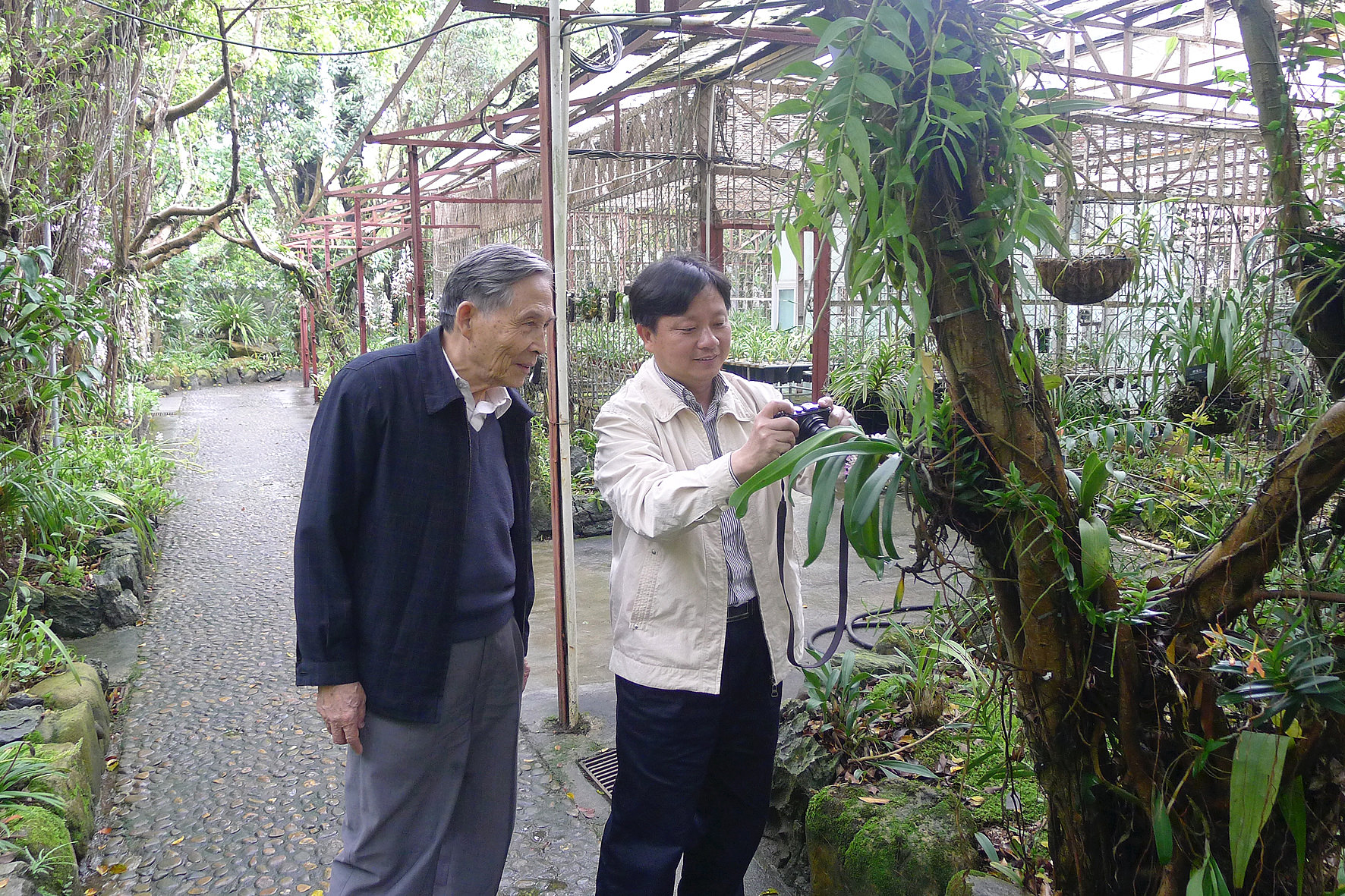 In 2017, Wild Orchids of Ornamental Importance, a book co-edited by Mr. Chen and myself, was published by Science Press. Then, in 2019, a project I led entitled Key Techniques for Conservation, Germplasm Innovation and Industrialization of Orchids with Chinese Characteristics won second prize in the National Science and Technology Progress Awards. This was the first time an orchid project – and the floriculture industry in Fujian – was awarded a national science award. During the application process, Mr. Chen gave us attentive guidance and put forward many valuable suggestions, allowing us to revise and improve our submission. Finally, this project, which had been developed through sustained effort over more than two decades, was accepted. After we got the good news, I informed Mr. Chen right away. While he was delighted, he did not forget to encourage us to be modest, continue to do research in depth, and strive for better achievements.
Looking back, it is fair to say that Mr. Chen was the pathfinder for my orchid research. When I first met Mr. Chen, I was only an orchid lover and a beginner in orchid research. It is because of Mr. Chen's enthusiasm and encouragement that I could make up my mind to engage in orchid research as a career. I have encountered many difficulties and setbacks along the way, and without the guidance of Mr. Chen, I may have just been puzzled as an outsider. Furthermore, without the support of Mr. Chen, the Straits Orchid Conservation Research Center would not have become the outstanding institute that it is today – now being a key partner of the Orchid Society, the Chinese Botanical Society, the Key Laboratory of National Forestry and Grassland Administration for Orchid Conservation and Utilization, and the National Innovation Alliance of Orchid Industry – in such a short space of time. After the death of Mr. Chen, the research center organised a small memorial service. Everyone recalled every bit of Mr. Chen's support and dedication, and everyone felt great sadness.


Lifelong mentor of orchid researchers
Mr. Chen enjoys very high prestige in Chinese botany and is a legend among orchid researchers. No matter whether one knows him or not, all are in awe when his name is mentioned. I recall, years ago, when I was in Zhongshan in Guangdong Province, I knocked on Mr. Chen's door with great reverence. As I got to know him better, Mr. Chen's profound professional knowledge, rigorous academic attitude, dedicated working style, strict self-discipline, lenient and noble demeanor, and unpretentious and approachable personality deeply impressed me and influenced my teaching. In recent days, I have seen many articles reminiscing about Mr. Chen on the Internet, many of them written by Mr. Chen's students or colleagues, and while reading these stories, the image of Mr. Chen in my mind becomes yet more noble.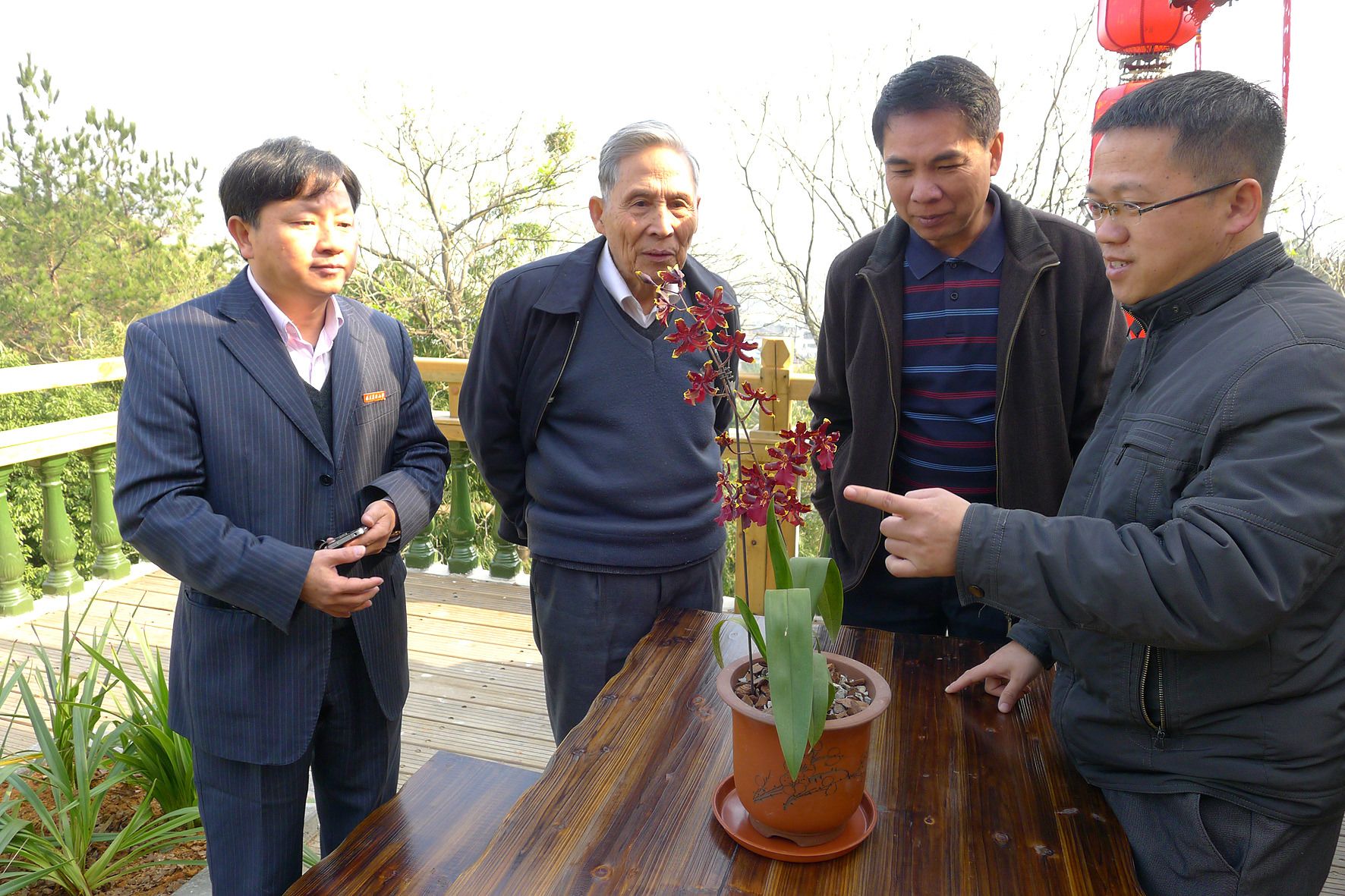 Mr. Chen studied orchids, loved orchids and was obsessed with orchids throughout his life, but he nearly missed the opportunity to commence orchid research many times. He told me several times about the hardships of studying in his early years: he lost his mother at the age of seven and then his father when he was eleven, making his childhood rather unsettled, and he had to finish his studies as a part-time student. When he graduated from Fujian Agricultural College in 1953, he could have applied to continue onto postgraduate study but, due to financial distress, he had to work instead. Mr. Chen worked for the Forestry Investigation Team in Fujian Province Forestry Department for several years, but he never gave up on his dream of pursuing scientific research. When his financial circumstances improved in 1957, he decided to apply for postgraduate study as a student of Prof. Jin Tang at the Institute of Botany, Chinese Academy of Sciences. He was almost turned away because of his poor English. Fortunately, Prof. Jin Tang, who recognised his talents, was moved by his perseverance and allowed him to be accepted on exceptional grounds. Mr. Chen duly immersed himself in the plant kingdom, within which he nurtured a special passion for orchids.
It is because of this perseverance that he could overcome difficulties and achieve multiple victories on the rugged research road, finally attaining the academic heights that few could match. Even at the age of 70, he still hiked in the mountains of Malipo in Yunnan Province. When people asked him why he went hiking at such an age, he replied with a smile, "Because there are orchids". In his lifetime, Mr. Chen published 21 academic monographs, several popular science books and a large number of scientific articles. He won three National Natural Science Awards, including first prize of the National Natural Science Award in 2009, making him the highest natural sciences award winner in China. He served as director of the National Orchid Expo Committee and the Chinese Orchid Variety Registration Committee, and he initiated the establishment of the Orchid Society of the China Flower Association and the Orchid Society of the Botanical Society of China. He was director of these two orchid organisations for a long time and even became an honorary director after his retirement. After I took over the directorship in the Orchid Society of the Botanical Society of China in 2018, I often reported to Mr. Chen on the work of the Society and listened to his opinions and suggestions, just as Professor Yi-Bo Luo, the former director, had done before me. Whenever there was a major event planned in the Society's schedule, he would spare no effort to participate, so long as he had time.
Mr. Chen experienced both the glory of a famed scholar and the lows of hard times. None of these experiences changed his magnanimousness, generosity and dignity. For colleagues, he was a partner worthy of respect and cooperation. In January 2010, Mr. Chen was the deputy editor-in-chief of the Flora of China and in this role he received first prize of the 2009 National Natural Science Award. Many experts and colleagues congratulated him, but Mr. Chen repeatedly emphasised that the achievement was obtained through teamwork. He encouraged us to give more publicity to the contributions made by several older botanists, such as Xian-Su Hu and Ren-Chang Qin. For the younger generation, he was the master at the very pinnacle of science. Many young and middle-aged scholars involved in orchid research received guidance and help from him. And there are quite a lot of people who, like me, were not Mr. Chen's students but nevertheless adopted a student's respect and etiquette whenever we saw him. He was always willing to help orchid lovers. In 2018, the Fuzhou Orchid Association invited Mr. Chen to write a popular science book on orchids for orchid lovers. Mr. Chen agreed with pleasure, in spite of his old age. Sing-Chi Chen Talks about Orchids was duly published, and it is now widely regarded as a bible by many Chinese orchid lovers.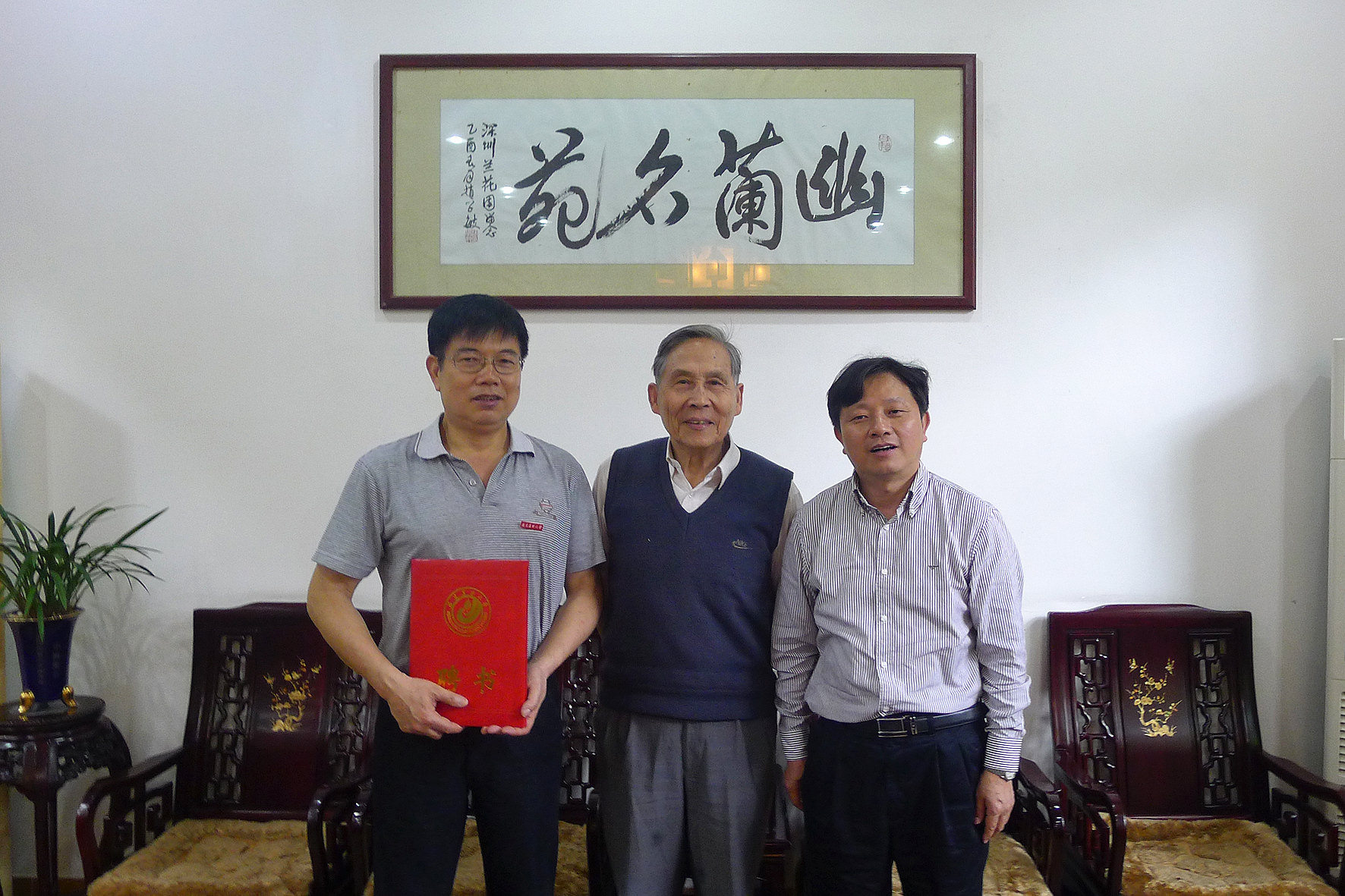 As a world-leading orchid expert, Mr. Chen has also influenced people in other countries. For quite a long time, Sing-Chi Chen's name was synonymous with Chinese orchid research around the world. Many international colleagues admired him and collaborated with him in research and co-authoring books. Mr. Chen has such a high reputation in the world mainly due to his strong language-learning ability. Mr. Chen began learning English systematically when he had the opportunity to study abroad after China's reform and opening up. At that time, he was in his 50s. In addition to English, Mr. Chen was proficient in German, Latin, French, Russian and other languages. When I began my orchid research, he encouraged me with his own story of learning foreign languages: it is never too late as long as you work hard. These words still linger in my mind, but Mr. Chen has gone, a great loss to the global scientific community.


Respected and respectful teacher
Since ancient times in China, orchids have been venerated as a representation of loyalty, nobleness and elegance. In The Book of Songs, there is a stanza that reads, "The Qin and Wei rivers ripple. Girls wander on spring excursions, holding orchids for good luck". In Encountering Sorrow, Qu Yuan used "Planting and nourishing orchids for acres" as a metaphor for fostering outstanding talents, simultaneously imparting orchids with a noble sentiment. Confucius wrote, "An orchid in the deep forest still flowers even without people's appreciation. A man of noble character does not alter his morality because of poverty", conveying a similar concept. Sing-Chi Chen considered orchids an old friend in his life. Every flower and leaf vein could comfort and enlighten him. Mr. Chen liked reading orchid poems, especially the earliest poem about orchids in China, written by Yan-Qian Tang: "The fresh breeze sways the arching orchid leaves, cool dew drops on their verdant flowers. When pretty girls wear such charming orchids as a delicate accessory, their fragrance spreads unrestrained across the boundless valley." This poem outlines the plain, elegant and flawless character of orchids, which are precisely the principles that Mr. Chen insisted on in his life, and they are an honest reflection of his dignity.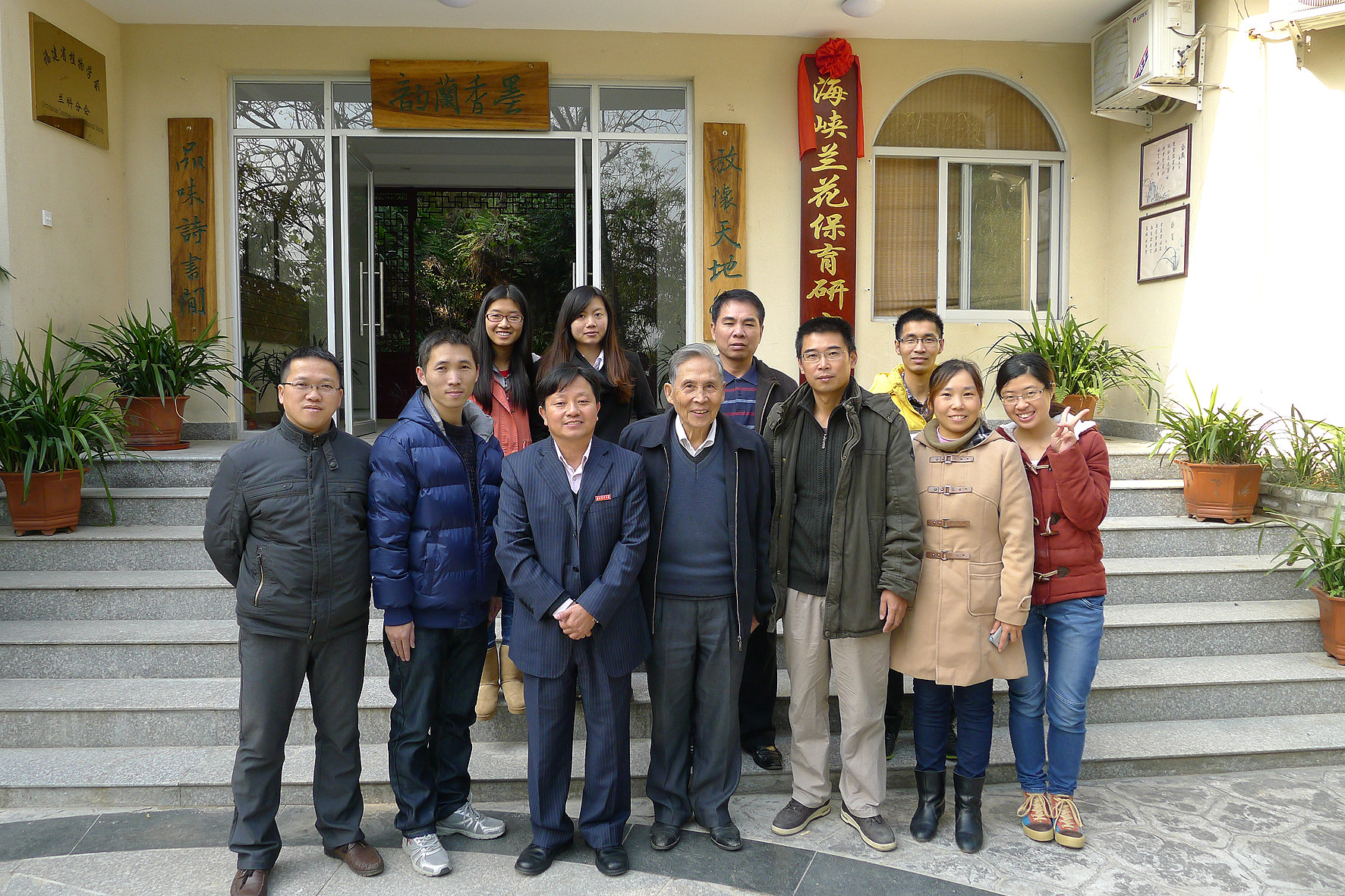 Later, I became president of Mr. Chen's alma mater, Fujian Agriculture and Forestry University, and I always maintained frequent interaction with him. Not only did Mr. Chen give me a lot of academic guidance, he also offered principles for life, and these became instructions for a more meaningful existence. He often advised me and my colleagues in the research team, "A person who can handle a marital relationship at the age of 30, career problems at 40, and health issues at 50 can be very successful". He hoped that we should not only look up to the stars, but also be down-to-earth, and strive to grasp the path of life to achieve long-term personal development. In July 2014, I had just undergone surgery and was recuperating at home. Mr. Chen made a special trip to visit me. I was so touched and comforted by such attention from a respected elder.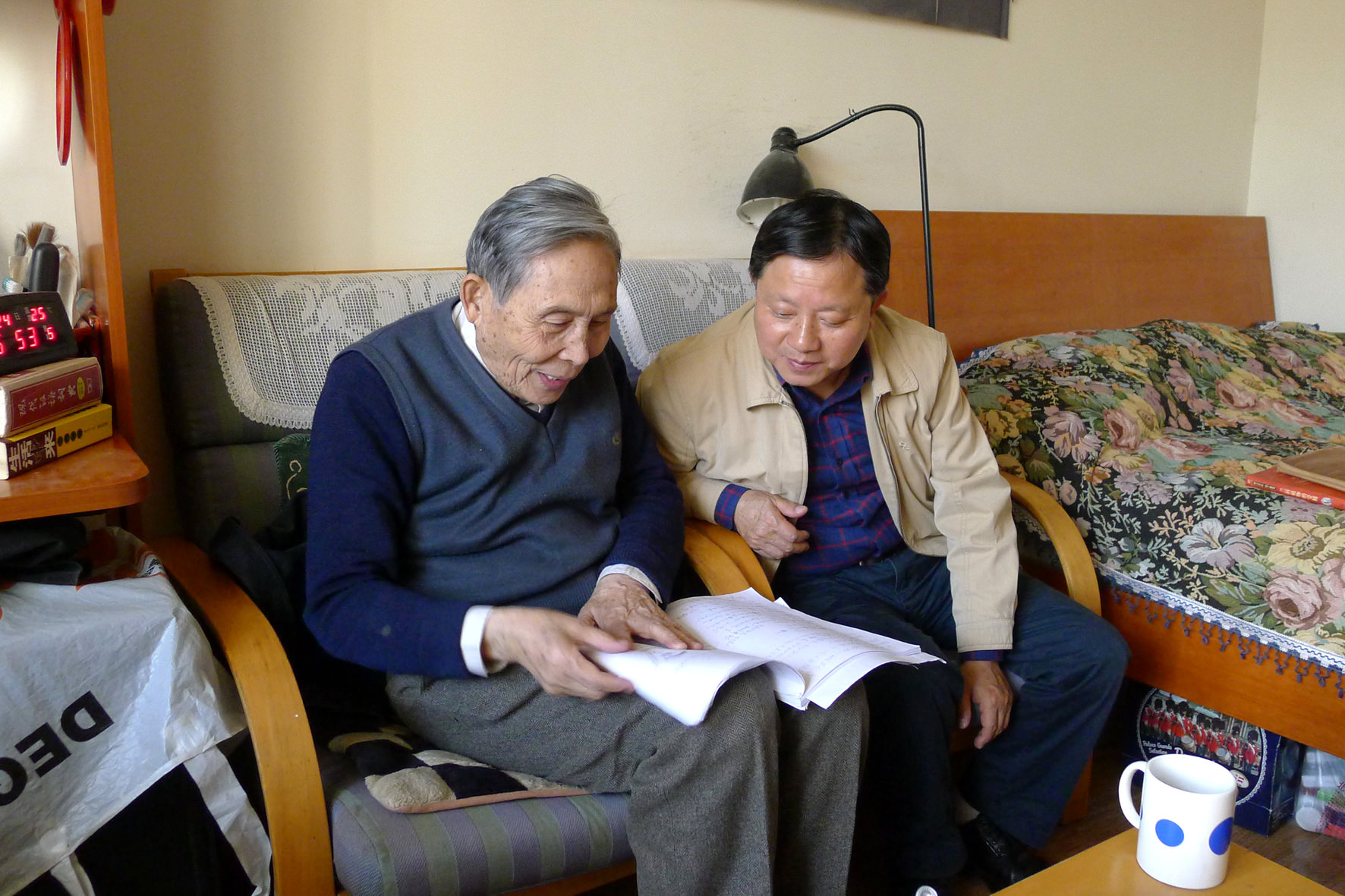 Someone once said that people are vulnerable when facing illness and death. However, although Mr. Chen suffered from cancer twice in his life, he was never intimidated and he never flinched. He always maintained an optimistic attitude and faced his lot calmly. The first time was in the 1980s when he was diagnosed with liver cancer. At that time, his body was extremely weak with his weight plummeted, and he could not even eat half a steamed bun in one meal. He developed a physiotherapy regimen for his abdomen and liver and insisted on massaging them every day. Incredibly, the cancer gradually improved. The second time was when he was diagnosed with terminal cancer in October 2019. At the age of 90, while actively cooperating with chemotherapy, he was racing against time to complete his scientific research. In this last moment of his life, he re-edited and published his paper Effects of Self- and Cross-fertilization in Plants. In the face of so many unfortunates, Mr. Chen forever smiled on all around him, with no evidence of suffering.
Mr. Chen was magnanimous and selfless, and he always maintained a sincere heart with friends and acquaintances. During the period when Mr. Chen was employed by the Orchid Conservation and Research Center of Fujian Agriculture and Forestry University, he insisted on taking the bus and never asked to be picked up. He said that this was the best way to exercise. Mr. Chen always answered questions whenever colleagues in the research center asked him for help. Once, a young teacher wanted to publish an academic paper in an international journal and asked Mr. Chen to help with the revision. Mr. Chen gladly helped revise the manuscript more than 30 times and repeatedly offered to read it once again before the it was finally submitted. According to Yi-Xue Liu, the vice president of the Orchid Society of the Fuzhou Flower Association, he once met with a young researcher from Fuzhou who brought a suspected new species of orchid to him for identification. Even though he ended up contributing a great deal to taxonomic understanding, he refused to be one of the authors when the article came to be published. Anyone who knew him will acknowledge that he was a true gentleman with awe-inspiring dignity.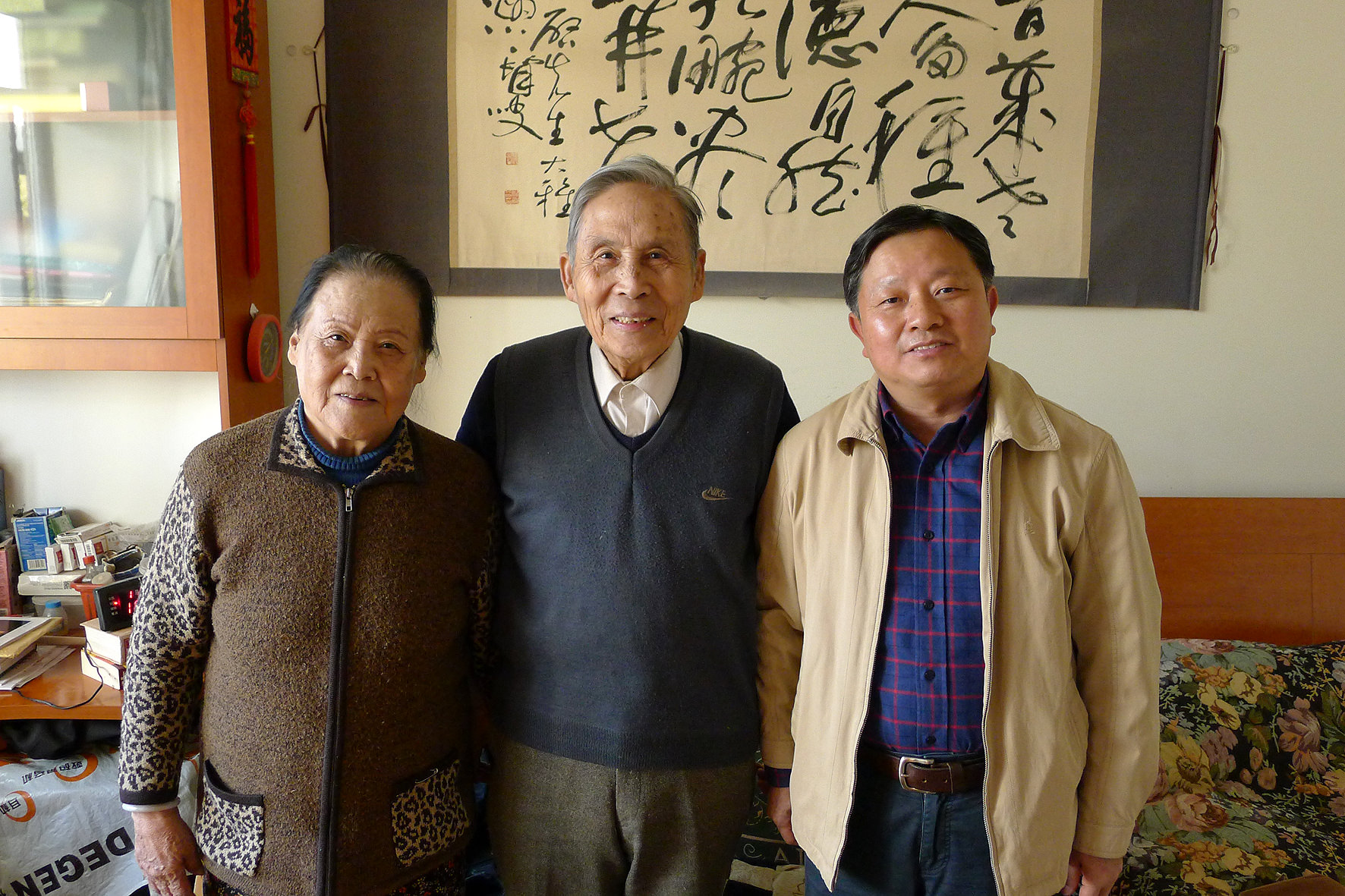 Mr. Sing-Chi Chen's life was wonderful, authentic and legendary. He once wrote a poem about orchids:
A few green leaves, a plain lip,
No heavy makeup, only a light fragrance.
Perched in the courtyard or on the embroidered surface in the study,
Standing and contributing in silence.
Lightly wrapped, spotless and flawless.
Rooted in the motherland, originating from the valleys and mountains.
Imparting a natural breath to the world and deep love to the heart.
This poem is more like a portrayal of his own character. May there be no pain in heaven, Mr. Chen, I wish all will be well there. We will always remember your guidance and make concerted efforts to carry forward the orchid career that you loved throughout your life.
Sing-Chi Chen, orchid scholar, born 23rd January 1931, died 30th March 2021.