Green Fingers, Artist's Hands – The Botanical Art of Horticulturalist Mark Isaac-Williams
11 May 2021
Hong Kong's Kadoorie Farm and Botanic Garden (KFBG) proudly presents Green Fingers, Artist's Hands, a solo exhibition by award-winning horticulturalist and artist Mark Isaac-Williams. Showcasing a collection of original watercolour and coloured pencil botanical art, the exhibition will run from 13 May to 31 August 2021.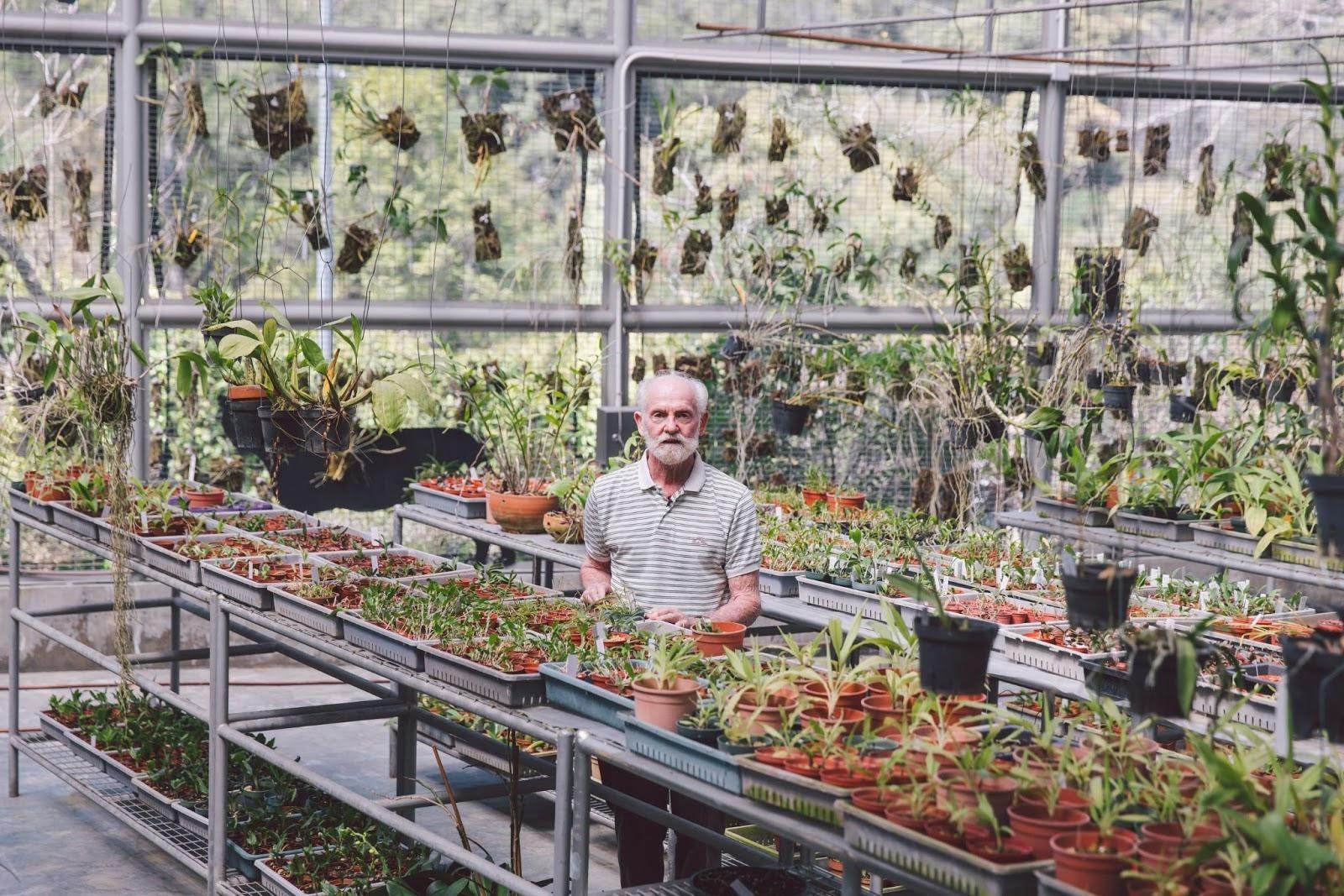 From planting to painting, Mark explores the intricate beauty of botany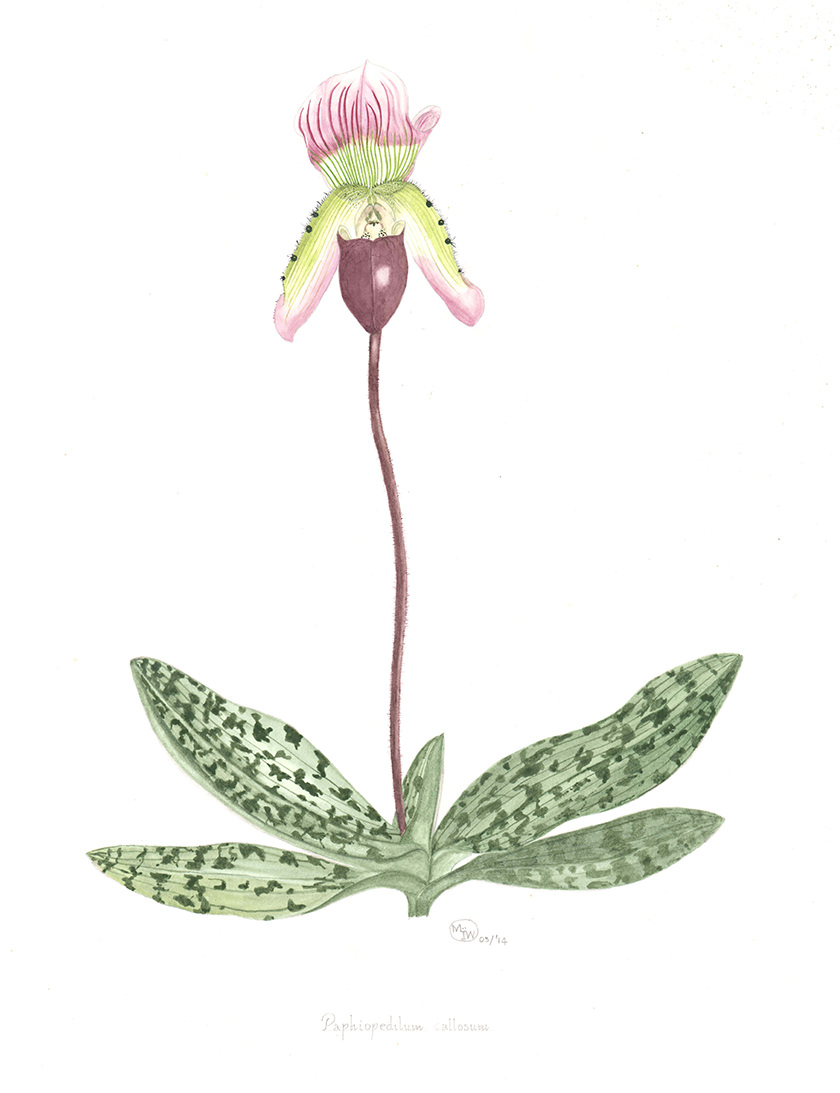 Botanical art is a traditional approach to plant taxonomy that is far from just an exercise in aesthetics. Botanical artists must learn and understand the anatomy and biology of their subjects in order to commit them to the page in authentic detail. The finished artwork is a perfect representation of a plant's size, structure and colour, and has served as a means of conveying the beauty and diversity of nature from ancient times to the present day.
Born in Hong Kong in 1939, Mark joined KFBG – known as the Kadoorie Agricultural Aid Association at the time – as a horticulturist in 1979, working alongside renowned orchid conservationist Gloria Barretto to establish Orchid Haven, a theme garden dedicated to the display and ex situ conservation of native orchids. In 1984, he moved on to pursue a career in commercial horticulture, managing two florists in Hong Kong and then a wholesale nursery in Queensland, Australia, before moving to the UK in 2000. It was at this stage in his career that he picked up pencils and paint brushes and began to apply what he had learned growing plants to painting them.
After his return to Hong Kong in 2006, Mark was re-hired by KFBG as a consultant to help revive Orchid Haven, culminating in the creation of the Gloria Barretto Orchid Sanctuary in 2011. Incredibly, he found that KFBG's orchid collection was home to several species now feared extinct in the wild in Hong Kong, underscoring to him the importance of horticulture for conserving rare plants as living organisms and the potential of botanical art for accurately recording their history and appearance. Upon retirement as a gardener, he became KFBG's first Artist-in-Residence, in which role he served until the age of 81.
Plants as teachers of nature's staggering past and fragile future
Mark's lifelong love of botany was triggered when, at the age of 11, a teacher at his boarding school in England set him the task of filling in a 'Nature Notebook'. This was his first opportunity to observe and paint nature, and each week he set out to collect and study a different natural subject. Ever since then, being in the woods and amidst nature has always made him feel most alive and inspired.
For Mark, plants are loyal companions – a means by which he can connect with nature and realise a vision for living a sustainable life. Both elements of this interaction are equally indispensable to him. Cultivating this relationship requires time, patience, focus and enthusiasm. For example, when he saw the Hong Kong Slipper Orchid in the wild for the first time, the flower was so appealing to him that he had a tremendous urge to paint it. To his eyes, these and other orchids represent unique postures, colours, textures and temperaments, which manifest themselves in different ways through the life history of each plant, demanding keen observation, a calm mind and a true appreciation of nature. Their fine and sometimes microscopic details can never quite be captured by a camera or modern technology in the same way that they appear to the human eye.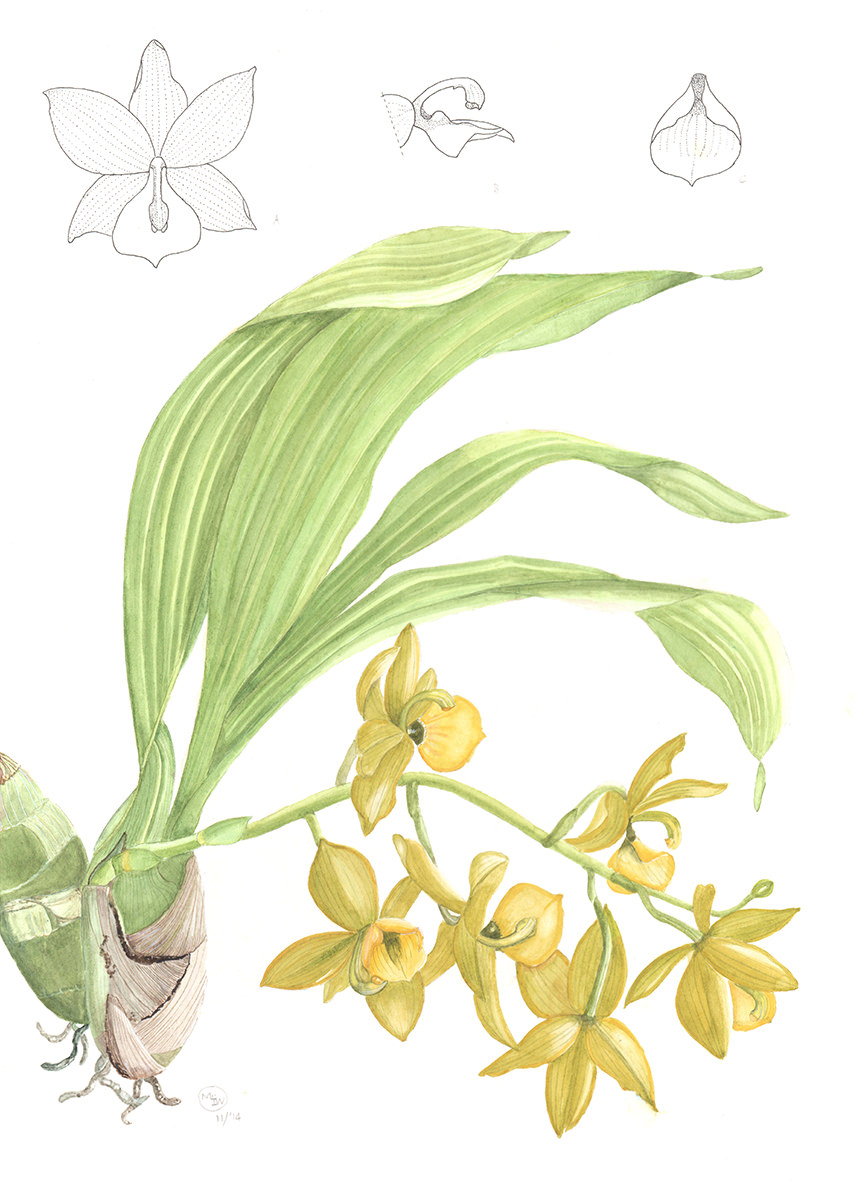 Orchids are Mark's favourite plants, and they took on all the more meaning for him when he learned that they evolved over 76 million years ago during the time of the dinosaurs. Now their continued existence on our planet is threatened by the destruction wrought by mankind. Mark hopes that, even in one hundred years' time, his paintings of orchids that are archived in KFBG's herbarium will serve as an accurate reference for each plant's character and presence. Representing more than 50 years of careful observation, working with plants as both a grower and an artist, his art is thus an expression of his hope for Earth's delicate ecology. Over the course of his career, Mark has been awarded two Silver Gilt Medals and one Silver Medal for botanical illustration by the Royal Horticultural Society, and his artwork has been published in a range of books and periodicals, including Curtis's Botanical Magazine, the world's longest running botanical journal.
Visit Green Fingers, Artists' Hands to see how Mark's lifelong experience of observing and growing orchids has brought his artwork to life.
Exhibition Details
Green Fingers, Artists' Hands – The Botanical Art of Horticulturalist Mark Isaac-Williams
Duration: 13 May to 31 August 2021
Venue: Art House, Kadoorie Farm and Botanic Garden, Lam Kam Road, Tai Po, Hong Kong
Time: 0930–1600
Website: https://www.kfbg.org/en/events/green-fingers-artists-hands-the-botanical-art-of-horticulturalist-mark-isaac-williams/